CFB Risk Management is part of the CFB Group which has a proven track record of protecting one of Europe's largest clusters of high hazard industry for over 50 years and is regarded as one of the highest performing and most innovative industrial asset protection providers in the United Kingdom.
CFB Risk Management provides high-quality services through outsourcing contracts tailored specifically to customer requirements. CFB Risk Management provides a high–quality, cost-effective integrated emergency management system, enabling customers to focus on their strategic goals and core competencies, while relying on the services provided by a dedicated Asset Protection specialist.
We are your trusted partner in Asset Protection services and you can rest assured that we will take care of your organisation in a responsible and progressive way.
It is our vision to become an internationally renowned risk management company, providing high quality bespoke asset protection services to high hazard industrial sites, protecting business assets; people, environment, plant and reputation.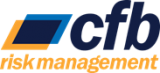 Address:
Training & Administration Hub,
Endeavour House,
Queen Meadow Business Park,
Hartlepool,
TS25 5TH