Pilz is a leading supplier of components, systems and services for safe automation of plants and machinery worldwide.
The Engineering Team is highly experienced in designing safety related control systems for tank farm installations; taking customer requirements, converting them to a functional design and ensuring compliance with the requirements of EN61508/EN61511.
Services include development of Safety Requirement Specifications, Schematics and Software Design through to SIL Verification, Factory Acceptance, Site Acceptance Testing and Installation Services for control room works including panel build and on site termination of devices.
Application experience includes:
Tank Overfill Protection Systems
Bay Isolation
Automated Fire Defence Systems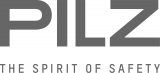 Address:
Pilz House,
Little Colliers Field,
Corby,
Northamptonshire
NN18 8TJ
United Kingdom