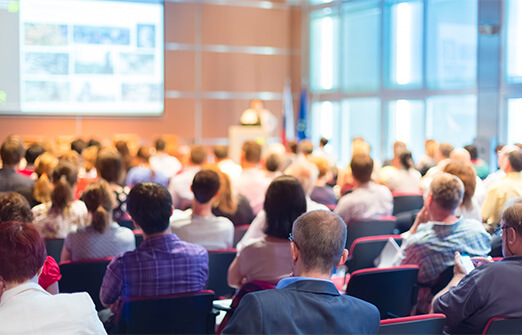 Events
Discover all the latest events of interest to the bulk storage and energy infrastructure sector.
14/12/2023
Hydrogen Leadership Forum: North-West Europe edition
At the end of this year, leaders and decision-makers from the energy and industry sector from North-Western Europe gather to discuss the hydrogen transition with a wide scope: its problems, solutions, and how to cooperate to make the region and the North Sea benefit all segments and countries. Fuel storage is an essential part of any new energy system, needed for scaling production, infrastructure, and system integration, and therefore an important part of the event and its discussion points.
Join us and your fellow peers at the top strategic meeting to listen to visions and shape the future of energy!
For more information please visit: www.hydrogenleadershipforum.com 
07/02/2024 - 08/02/2024
Lignofuels 2024
Date: 7 February 2024 – 8 February 2024 Location: Helsinki – Finland
ACI is pleased to announce the 13th Annual Lignofuels Conference will take place on 7th & 8th February 2024 in Helsinki, Finland.
This 13th annual conference will provide insights into the current challenges and opportunities, and provide updates and future forecasts on the latest industry's technology trends. It will feature numerous interactive sessions, presentations and case studies from key industry players focusing on policy & technology updates, fuels in marine and aviation transport, feedstock, project finance and much more and will also provide excellent live networking opportunities with your senior level peers.
To find out more and to register, please visit: https://www.wplgroup.com/aci/event/lignocellulosic-fuel-conference-europe/ 
12/03/2024 - 13/03/2024
StocExpo 2024
Date: 12 – 13 March 2024  Location: Rotterdam – Netherlands
StocExpo will be held on the 12 – 13 March 2024 in Rotterdam, Netherlands
The largest international tank storage and future fuels event will take place in Rotterdam in March 2024 to inspire, connect and share knowledge within the tank storage community.
The internationally recognised event provides a meeting place for 3,700+ terminals, ports, regulators, financiers, renewable fuel suppliers and oil, gas & petrochemical producers. Once a year the industry comes together to learn new approaches to improve storage operations, gain new business and seek out innovative solutions to make their storage infrastructure safer, more sustainable and more efficient.
To find out more and to register, please visit: https://www.stocexpo.com/en/