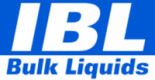 IBL Bulk Liquids
OVERVIEW – IBL Bulk Liquids
IBL Bulk Liquids provides services and facilities for the handling and storage of bulk liquids.
Its operations are based in the city of Hull and are located at two sites on the River Hull and one situated in the Port of Hull. The total site area occupied is some eight acres. Hull is well located for north European import and export shipping and continental deep-sea transhipment ports and has excellent connections to the UK road and rail networks.
The Hull facilities comprises of 137 storage tanks, with individual sizes ranging from 50 to 1,700 cubic metres and a total capacity of 43.239 cubic metres. In order to meet a wide range of product requirements, certain tanks are fitted with internal coatings, insulation and steam heating coils and some are constructed of stainless steel. In addition to handling facilities for road tankers and tank containers, each of the sites has berthing for ships and barges, with larger vessels up to 9,000 tonnes deadweight being accommodated at the Port of Hull site. Ancillary services are also provided, including blending and mixing, drumming and canning, steam heating of liquids and wash bay and public weighbridge facilities.
IBL Bulk Liquids has a well established customer base in all sectors including a number of multinational groups.
Contact Details
Address:
Lime Street, Hull HU8 7AS
Terminal Details
Total Storage Capacity
43,239 m3
Range of Products
Crude & Refined Vegetable Oils, Liquid Animal Feed products, Base Oils, Pharmaceuticals, non hazardous Chemicals, Used Cooking Oils/Derivatives & Animal Fats